Dental Products
Restorative Products
Medmastra Germany is ready to provide you with the high quality dental products available in the market to ensure you the best result and high level of satisfaction during the dental procedure.
Composites
Composite is a resin-based product made from organic and inorganic components and used in the tooth restoration procedure
Available in different shades
The ability to imitate the color of the teeth allows a near invisible restoration
Because aesthetic, thoroughness and durability is a key point in every restoration We offer you a wide range of flowable, universal and bulk fill Nano composite from the most pioneered dental companies in the Europe and Germany to meet you requirements
Bonding
To provide adequate adhesion to the teeth, bonding agents should be used in the restoration procedure, it can be used with or with etching
Bonding is stored in the room temperature
Can be used for indirect restoration, core build up, veneers cementation and many other indications
Resin Cements
Ensures a high bond strengths to porcelain
Resin cement is used to ensure retention of indirect restoration
Available in light-cured or dual-cured ,total-etch, self-etching, and self-adhesive resin cement
lowest solubility and highest strength of the cement make it more suitable for esthetic restorations
Available in different shades
Packing: 100pcs/box
Available in black /blue /white
Glass-ionomer cement
Used as a restorative material for Cementing of crowns, post and bridges
Made from calcium alumino-fluoro-silicate glass powder
Biocompatible and Radiopaque
kill bacteria and avoid any recurrent caries
Available as resin-modified glass-ionomer
Impression Material
Used to obtain an accurate replica of hard and soft oral tissues to make crown, bridge and denture impressions
Demonstrate excellent details and accuracy with low shrinkage and distortion-free
Color saturated for more detection of the prepared tooth margin
Biocompatible, non-toxic and available in different viscosities ranging
Good odor and taste to avoid patient's discomfort
Medmastra provide you with the best types of impression materials like polyether, vinyl-polyether hybrids, and polyvinyl siloxane, addition silicone to meet all your needs.
Core build-up materials
Are made from resin material to build teeth with extensive coronal destruction
Are available in light-cured, self-cured or dual cured
Various shade to ensure a perfect and esthetic restoration
auto-mix syringes with needle tips for an easy application
easy to manipulate
Temporary Crown and Bridge
Bis-acryl composite provisional material used for indirect restoration
Strong and long lasting
Easy to manipulate
Available in different shades to meet your esthetic needs

Dental supplies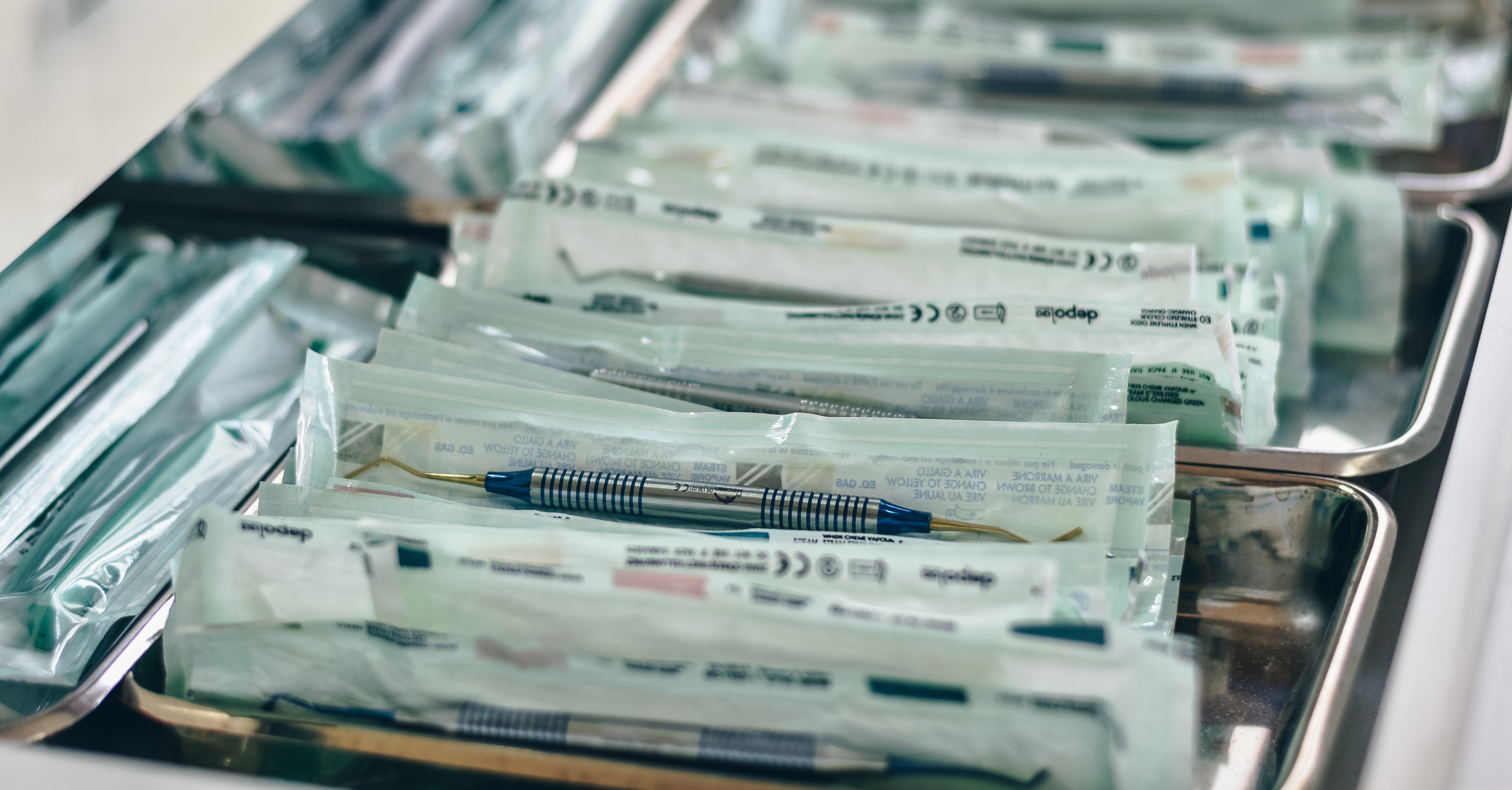 Sterilization Pouches
Easy to use
Maintain the sterility of the product until it is opened
Contains a sterilization indicator
Available in roll or Self-sealing
different sizes depending on your needs
Dental Bibs
Used in the dental and medical professional field to protect against contamination
Ensures patient protection during dental procedure
Made from tear resistant material
Different colors and sizes are available
Single use
No sterile soft and ready to use
Plastic trays
Is used to hold the impression material while the impression is taken
Made from plastic or metal
Available in disposable and reusable trays
Different sizes and model to cover all restorative situations
Disinfectant wipes
Disposable
Long lasting and ready to use
Ensure cleaning and disinfection of surfaces and medical devices
Protection against viruses, bacteria and fungicide
Suitable for use in clinic and hospital
Cotton rolls
High quality
Soft
Non sterile
Available in different sizes
Gauze
Sterile and Non sterile
Soft
High absorption capacity
Available in different sizes
Saliva Ejectors
Flexible and easy to use
Available in different colors
Fit with all types of valves
Surgical Aspirator
Ensures patient comfort
Available in different sizes and colors
Fit with all types of suction

Whitening Products
Available as hydrogen peroxide In-Office treatment and as carbamide peroxide Take-Home product
Different percentage of both hydrogen peroxide and carbamide to cover all your needs
Less sensitivity and dehydration
Easy and ready to use at home or in clinic by the dentist
Number of uses depend on patient's need

Technical Equipment
Because quality is very important for us and because your satisfaction is our concern, we offer you the chance to choose from a wide variety of the best and the most developed dental equipment needed in every practice with the most competitive price.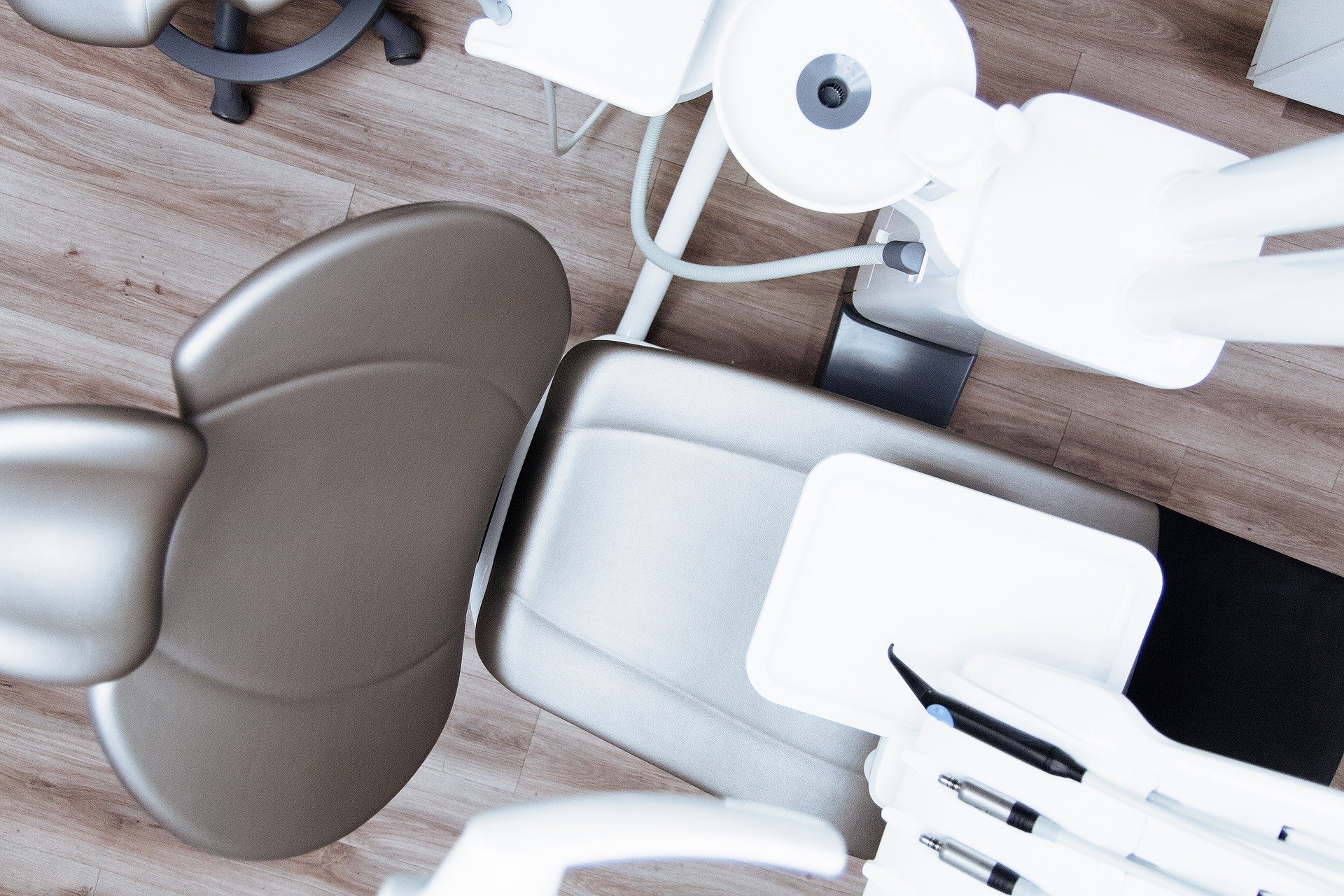 Dental Units
A dental unit consists of : A dental chair with adjustable height and inclination of the seat as well as the position of the headrest, electric or hydraulic with different colors and models are available
The operating light with shadow free feature is available in LED or halogen to allow a better view for the dentist
The dentist element with hanging or swinging hoses for better uses of the instruments including contra-angles and turbines
Available in a wide range of sizes and types for a various indication
The spittoon is made from porcelain and can be easily removed and disinfected
The assistant element consist of a high volume evacuator with a touch panel to allow an easy control and respond to different demands
The pedal are used by the dentist to control the instruments during the dental procedure
Monitor or X-ray device can be added to the unit depending on customer's request
Because we give big attention to small details and because high quality products with long durability is our obsession, we offer you a very big variety of dental units from the best pioneered companies in the dental chair market that meet your requirements
Dental X-Rays
Dental X-rays are used in dental field to give the dentist all details about the teeth, roots and jawbone of the patient which allow an early detection and lead to a solution for the problem that can help the patient to save money and avoid any discomfort feeling
X-rays help to detect many problems not seen in the oral exam such as infection at the root of a tooth, bone loss, prepare for tooth implants, tumors and many other dental procedures
Dental X-rays are available in intraoral (fix or portable X-rays) and extraoral types
Digital intraoral sensors
The Sensor with his reactive side after being exposed to X-ray radiation generate a digital image using Analog-to-Digital converters, the Image is digitally and directly transferred into the laptop of the dentist, images are customized according to the dentist needs to get the best and clear image
intraoral sensors ensures less patient's exposer to X-ray radiations and less cost compared to the X-ray films
Digital intraoral sensors are available with different sensor sizes to ensure better patient comfort
Are portable and easy to use
Digital radiology system (phosphor plate)
Consist of a thin plate placed in the patient's mouth, after being exposed to radiation the plate is placed in the scanner and the digital image is generated in few seconds and can be read by the doctor
plates can be erased and be re-used many times
are flexible compared to the sensor
are a good option for polyclinics which allows the dentist to use the same scanner without any need to buy many sensors
are available in different sizes

Extraoral
Panoramic
Is a two-dimensional dental x-ray examination that captures the teeth, jaw and surrounding structures in one image
Is used to study the patient's jaw and provides details of the bones which can help to do a treatment plan for extractions, implants and many others procedures
Gives more information for the dentist than the intraoral x-ray
After being exposed to the beam radiation that passes throughout the patient the image is generated and stored electronically in the system
Autoclave
Autoclave is used to ensure safe and effective sterilizations of instruments and supplies used by the dentist in the professional medical procedure
different sizes and classes are available depending on your needs
Medmastra is ready to offer you a wide range of autoclave choices with LCD-Display, internal printer, more than one vacum and many other options and model approved by the European and international standards

Dental Handpieces
Turbines
Medmastra offer you the right turbine with the highest quality that meet your requirements We offers turbine with LED light for an easy access to the working site, turbines without light are also available Fiber optic Turbines with cooling system that consist of more than 1 spray, with a push button for an easy change of the burse and many other options as small head and light weight turbine are all available depending on customer's need
Contra-Angle & Straight Handpieces
We provide you with different and wide range of conter –angle and straight handpieces model with multiple features and functions like fibre-optics, with or without light, push button, with spray, titanium body and many other options that satisfies your needs
Dental Micro Motors
Medmastra is ready to provide you with both air and electric micro motor We offer you most powerful quiet and light weight autoclavable micro motor available in the dental market 2-hole or 4-hole air motor with internal or external spray is all available LED light technology, fiber optic and many other options are all obtainable with a good price
Dental Couplings
Dental Couplings allows a rapid and easy attachment and detachment of turbine, with a 360 0 rotation angle that reduce any stress on the tubing We offer you a diversity model of coupling compatible with any kind of instruments
Apex locator
It is used to determine the position of the foramen and the length of the root canal of the teeth prepared by expanding it to fill it later with the appropriate filling
compact and modern model with touch screen and automatic Calibration with others functions are all available with the best and affordable price
Endodontic Handpiece
Endodontic handpiece is used for the root canal preparation, designed to facilitate the endodontic process by using a rotary files compatible with each model of motor and available in wireless or with cable
Medmastra offers you the choice between wide ranges of lightweight endodontic handpiece available in auto reverse mode with small head for an easy manipulation during the root canal preparation, also we give you the chance to choose between a continuous or reciprocal movement motor